Spotlight on Liggy Webb
I first met Liggy Webb when she was presenting at the World of Learning conference in 2017. Her approach, style and content all resonated with me and I just knew we had to work together. I immediately approached her after her very dynamic session about resilience to introduce myself and ask if there were any openings for new associates within The Learning Architect. We arranged to meet again and get to know each other more.
At our next meeting it was clear we had very similar ideas about resilience and wellbeing. At that time I was doing quite a lot around Agile culture, and Liggy was in the process of writing a book on the topic of Behavioural Agility. We began to swap tips, research and resources, and it wasn't long before I started delivering as an associate facilitator and coach for The Learning Architect.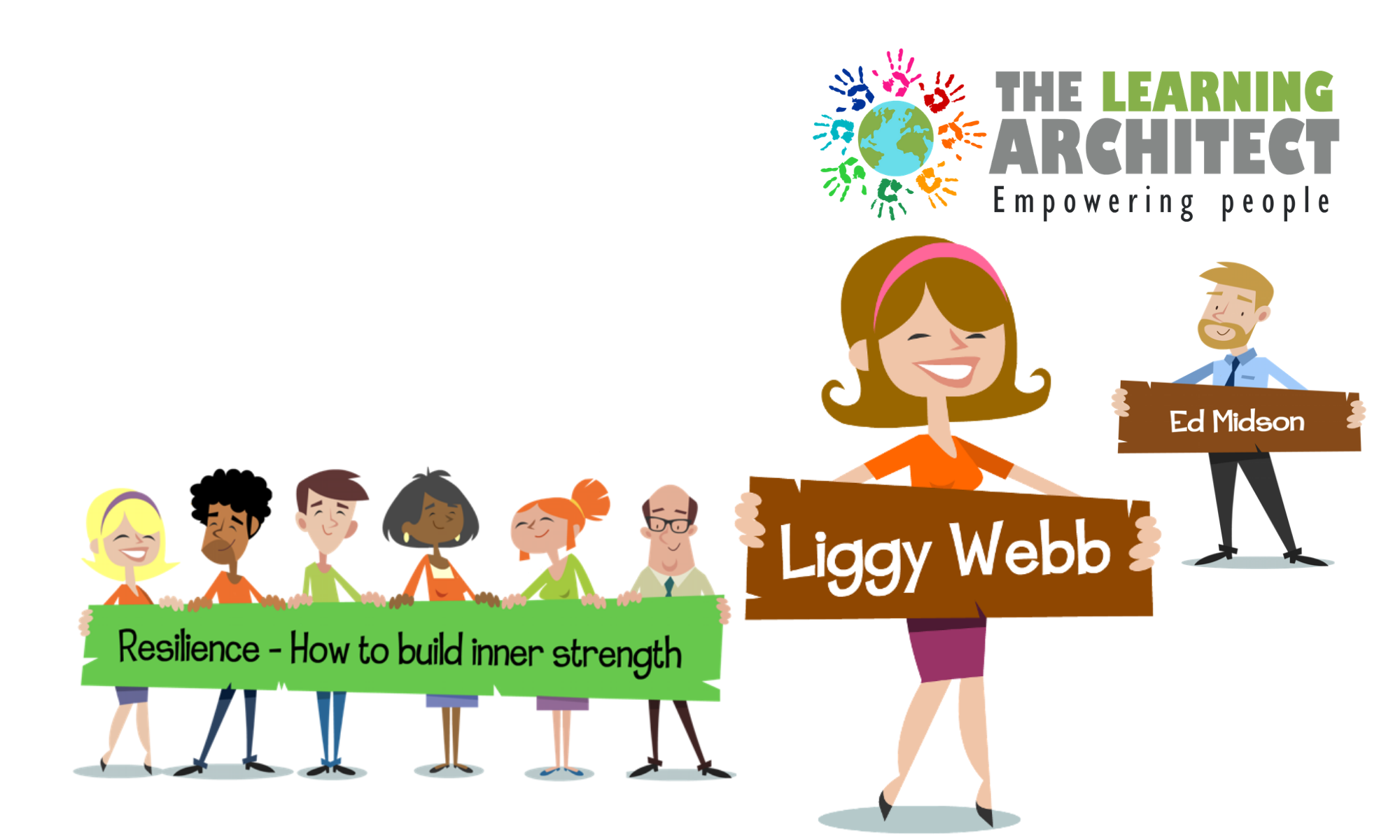 Over the years I have come to work internationally on a number of Liggy's key accounts across a wide range of sectors, covering an array of topics. Her colourful and eye-pleasing graphics make for a really dynamic delivery experience, where one can bring their knowledge and expertise and respond well to the needs of those in the room.
Liggy is an absolute pleasure to work with. She exudes what she recommends, being a real role model. I feel proud to be part of her team and it's a privilege to support her ongoing effort in the wellbeing and behavioural development sphere.
What I'm doing currently
Work is ongoing and I now deliver more than 25 wellbeing topics for Liggy. I have had the pleasure of doing so for anything from just a few people at a time on a webinar to over 200 people at once during staff conferences. The brands that she attracts are most often big names you'd know and this puts me in touch with a wonderful network of people. Each client brings with them their specific needs, and what I enjoy about working with Liggy is her ability to flex programme content to meet such diverse requests while maintaining the integrity of the product. The role requires me to be responsive and adaptable, a challenge I relish and enjoy.
Recent feedback from Liggy
"Having now known and worked with Ed for a few years I can absolutely say I am delighted that he is part of my very special inner circle. He is a breath of fresh air and his enthusiasm and energy is inspiring. Recently he delivered a webinar for one of our key clients and in the feedback someone said – Ed Midson is the best trainer that the bank has ever had by a country mile! The feedback he receives is always fantastic and his commitment to service excellence is first class. If I was to score Ed out of 10 for professionalism it would be 10."